Our Services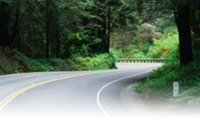 Experience The Difference
Our experienced and dedicated team offers the following services.
Investments:
Our investment strategies review processes can help you achieve a more secure financial future.
The 3-step process leverages time-tested investment principles. We combine both fundamental and technical analysis to help you minimize your portfolio risk, while also helping you pursue prudent growth opportunities.
Personalized Financial Strategies:
We can design a financial strategy that helps direct you from your current financial situation towards financial freedom. It has been said that the only constant in life is change. Because of this, we can provide regular reviews and modifications to help assure that your financial strategy is current and dynamic.
Risk Management:
A solid risk management program is an important step to helping avoid the potential pitfalls in your overall strategy. That is why we provide life, health, long-term care, and disability income coverage to our clients.
Our team of specialists can help you identify potential risks to achieving your financial goals for you and your family. To accomplish this, we can evaluate your insurance program, including life, health, disability income, and long term care protection.
Estate Planning:
Upon death, there are three places you can leave your money: your family, your charities, or the government. Our team can help you maximize the distribution of your estate to meet your objectives, and we can help you establish a comprehensive estate plan.
Tax Strategies:
Whether we like it or not, Uncle Sam is always a factor in any financial decisions we make. To this inevitable end, we can offer strategies designed to help minimize the impact of taxes on your portfolio and income.
Group Benefits:
When it comes to attracting and retaining good employees, group benefits can often play a key role. To help businesses be more successful, we offer group insurance options including life, disability, health, and dental.
Qualified Retirement Plans:
Group retirement plans, such as a 401(k) plan or pension plan, are great tools to reward employees for taking an interest in their financial future. We offer a wide variety of retirement plan solutions. These solutions can be tailored to the unique needs of each business.